Home >> Articles >> J.Panchapagesan Articles
J.Panchapagesan
- DEPUTY SUPERITENDENT OF POLICE—(RETIRED)

Date Of Birth - 25th November 1937 (70 Years And 6 Months)


Profession - Served In Intelligence Bureau, Central Bureau Of Investigation, National Crime Record Bureau, Central Detective Training School, Kolkata.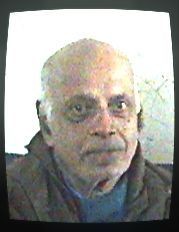 All under ministry of home affairs, government of india. awarded president's police medal for meritorious service. services in delhi and kolkata. Retired on 30 november 1995 after which served as a training manager in a security company at chennai until recently. I am proud to say that i lost my only son by name major P. Shyam sundar (sena medal –posthumous) while defending our nation from teerrorists. He lost his life while bravely fighting with pakisthan terrorists on 5th of march 2006 at young age of 30 years. His bravery and martyrdom was recogonised by our govt. when he was conferred the prestigious sena medal-posthumous. That interrupted my service as i have to give moral support to my ailing wife-who has been shattered beyond words. Even in that grief he could muster courage to write a biography on him. to forget my grief i have started writing articles in which i concede i am only a novice. But i do have interesting articles in my police career of detection and forensic science and also in my personal life that may give interesting reading for youngsters.
Hobbies - In Younger Days Represented School, College, Office And Clubs In Table Tennis, Chess And Swimming
Permanent Address - Flat-11, Ashiana, 130-gill Nagar Extension Choolaimedu, Chennai-600094
E-MAIL—jpanchapagesan@yahoo.co.in
Phone—044-23744963